Host Your Next Event at the Newaygo County Fairgrounds
Rent the main event arena for your high action event, one of the barns for your reception or family reunion, the pavilion for your graduation, the Draft Barn for your wedding and reception in the Show Arena. Maybe you need to put on a horse show or a dog show, we've got the place to do it. We can even rent out the campground so you can do overnight events.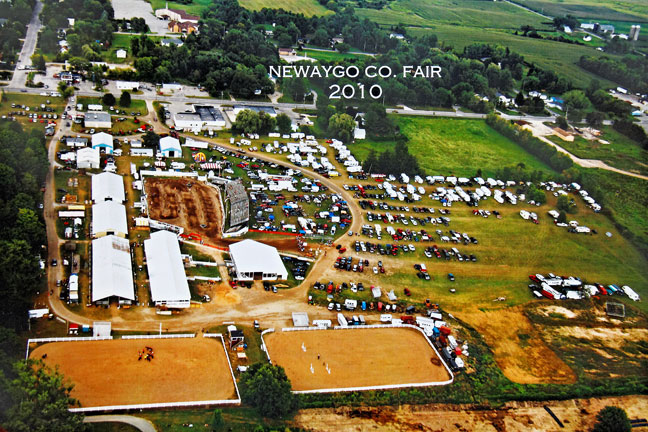 Aerial View of 2010 Newaygo County Fair
Fill out the application form below and we'll get right back to you with the availability, a price for the rental, and security deposit and contract information.
Having issues viewing the form?
Click here to view it in a new tab.